Are you looking for a Boise website design company that can help you create a powerful and lasting presence online?
Digital marketing has changed how brands connect with their target audience, driving engagement and boosting conversations. Digital marketing offers countless opportunities to reach customers like never before. Embrace the power of digital marketing and witness your business soar to new heights of success.
Your Website Can Make A Lasting Impression
A well-designed website can make a lasting impression, attract customers, and drive business growth. Website design and development focuses on creating user-friendly websites that are easy to navigate. At Gem Website Designs, we take the time to understand your target audience and their journey. 
Search Engine Optimization
 A website design and development company will implement the best SEO practices. Optimizing pages, such as meta tags and headings, and using simple keywords for content will help your website drive more traffic.
Our design team is experts in helping you create a website that reflects your brand, company's mission, and values. Our reliable services include website design and development, creative content, and search engine optimization to help your website stand out.
In addition, web designers watch for website loading speed. Therefore, they enhanced navigation and ensured proper indexing to boost search engine optimization (SEO).
As a result, you can be sure that your website will look great, load quickly, and be easy to find online.
Business reviews are vital to help with local SEO. As a business owner, setting up a system for you or your employees to get reviews is essential.
This will help your business rank higher in search engine results in Boise, ID, and other locations in the Treasure Valley. In addition, it demonstrates your authority in the industry.
Also, most people get feedback about a business through reviews or testimonies. To learn more, we have two articles called "How To Get Customers Reviews" and "Are Reviews Important For SEO." 
With the widespread use of smartphones, watches, t.v, and tablets, developing a responsive website for each device is crucial. It is important to note that websites don't automatically fit each device. You must redesign your website to match each device to provide a similar user experience.
Technology only does what it is told to do. If you view a website on a desktop computer and then you view the same website on a smartphone. The website needs to know how to adapt to that device. Technology is not intelligent enough to know when to change the layout or resize a picture.
With all the different screen sizes, the developer has to code or tell the devices what to do with the website.
Your Experience With Website Responsiveness
Developing a website for different devices can be extra work and cost. However, providing an optimal viewing experience on each user's device is essential. Just think about your experiences viewing websites on different devices.
A bad website experience could change how you think about a company. Some examples of bad experiences could be.
The title is off the screen, or the words are too small to read. Maybe you needed help finding where to contact the company, or the pictures are hard to see. This is part of the user experience.
After experiencing a website like that, What did you think or feel about the company? Are they a professional company? What about their products or services? Is the company trustworthy to buy from, or do they come off as scammy?
How people experience your website will affect if they become your customer. However, developing a website that matches each device may not be cost-effective or fit your budget.
This is why it is essential to know your target market. You may have to do surveys to figure out what devices they are using.
Once you know what device your target market is using, you can design your website to match it. Depending on your budget, you can then have your website adapted for other devices. Most of the time, websites are developed first for mobile users.
This is because search engines favor mobile-friendly websites. After all, you can reach a larger audience, enhance user engagement, and improve your rankings.
(Remember, it is essential to research to know what your target market is using. Sometimes, it may be a different device, depending on the industry).
Your Website's First Impression
When it comes to web design, you want to captivate visual appeal. A visually appealing website creates a great first impression and instills confidence in your brand. Web design professionals understand the importance of visual appeal and provide cutting-edge design techniques to create beautiful websites.
American With Disabilities ACT (ADA)
ADA is legally required on all websites; this law was enacted in March 2022 by The Department Of Justice. Therefore, when you design your website with ADA in mind, you comply with the law and gain customers.
By making your website accessible for all, you also design it for SEO (Search Engine Optimization). For more information, you can go to our website under services: ADA digital-accessibility.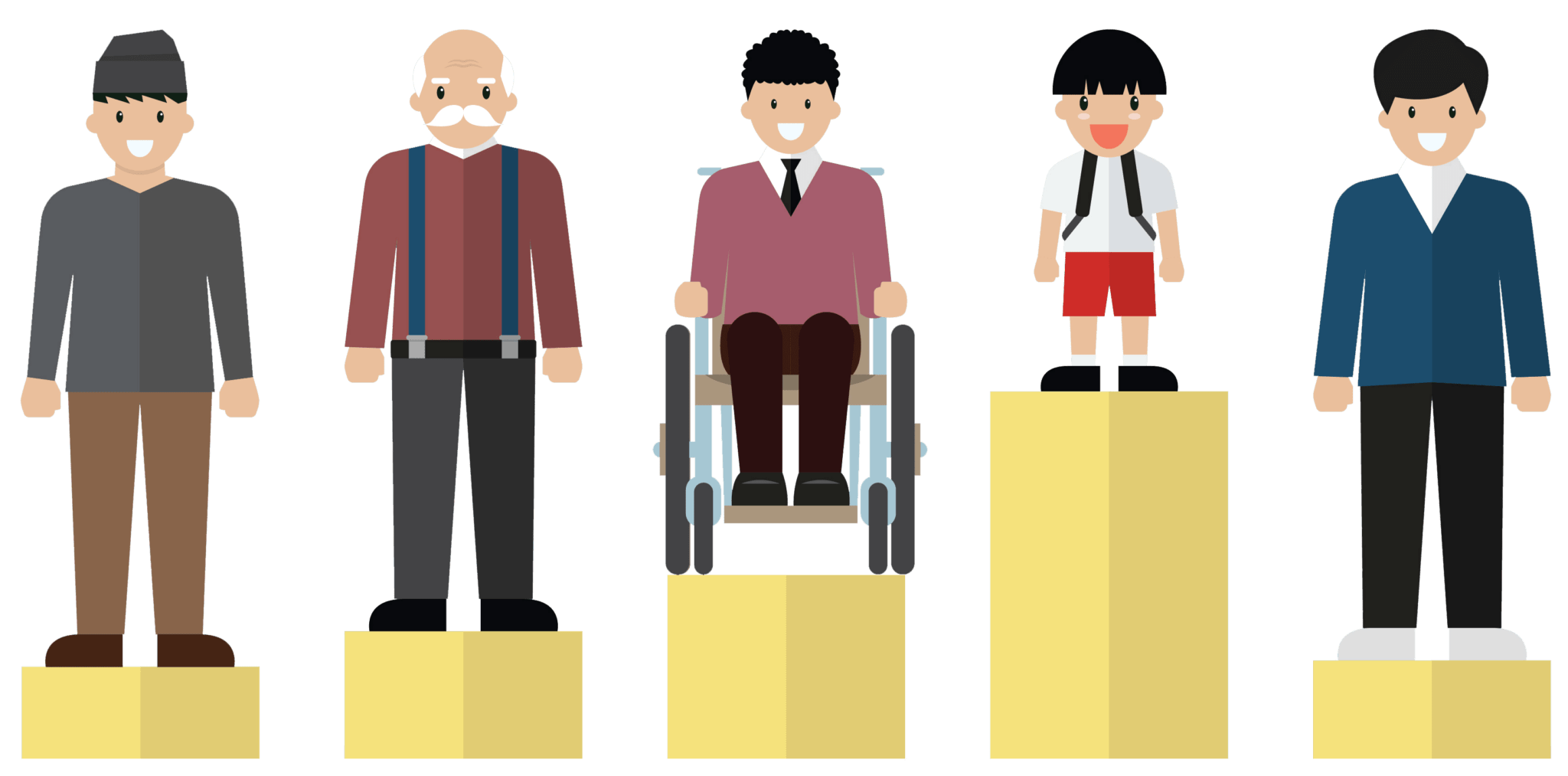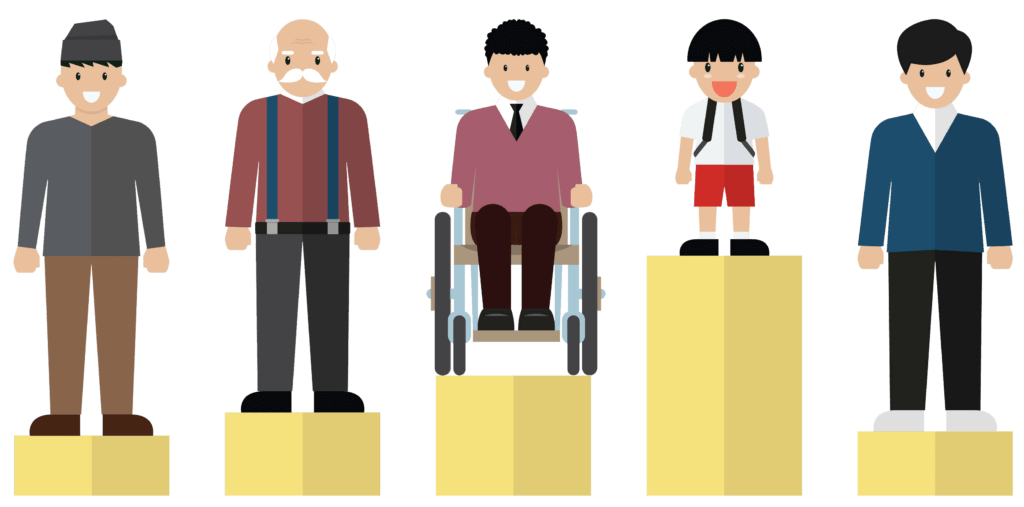 We also want it to be an equity-focused design. This is a relatively new term for website designing and development. Here is an example that I just learned from a UX Design Course from Google.
When voice assistant was first introduced at Google, they were trained primarily with male, native English-speaking voices. As a result, the voices assistant could easily understand and respond to male voices, but they had difficulty understanding females. The female voices were of higher pitch, and they struggled with the voices of people with strong accents. As a result, when the product launched, users were highly frustrated when the assistant could not understand them.
This example may only apply to some websites or applications, but what about inclusive images or having your website readable?
The average American reads at the 7th-to 8th-grade level, according to The Literacy Project? We want all to feel comfortable and be able to access the website to find what they need.
If potential clients have a good user experience, there is a high chance for them to become customers. The more customers you have coming to your website, the higher your SEO.
This is especially important since Boise is becoming diverse with different cultures and backgrounds. We want to make sure that we include all that need our services.
On a side note, it is essential that when developing a website, we keep ADA and equity in mind. But, at the same time, we must remember our target market. If we design for everyone and every situation, we design for no one. This is a delicate balance. 
Gem Website Design's Teams
Front-end, Back-end, and Full Stack Developers
Gem Website Designs offers both front-end (how the website looks) and back-end development (how the server functions). This allows us to handle every aspect of web development.
We have Front-end developers that focus on the website's design and user experience (UX or UI). Our back-end development powers the functionality of websites and applications. They possess proficient skills in multiplying programming languages, frameworks, and databases. Then there are our full-stack developers who can do both back-end and front-end.  
We also must mention the marketing part of a website. Marketing is essential for your website. Without marketing, your website is a billboard in a middle of a small town instead on the interstate.
Our marketing team does extensive research for each website. Not only does our marketing team ensure your website is optimized for search engines. In addition, they look at conversion rates, reports, and analytics.
They also manage Pay-Per-Click advertising, content marketing, social media, email marketing, influencer, and affiliate marketing, online PR, and outreach. The marketing team is invested in your business website for the long run. Developing and gaining online success takes time to see your Boise business thrive. 
Standing Out From Your Competitors
Our team provides ongoing website maintenance and updates to keep your site up-to-date and secure. With our help, you can create an online presence that will empower your business and build your customer base. In this competitive market, having a website that stands out is crucial for businesses in Boise.
Gem Website Designs
are professionals that create functional websites that elevate your online presence, attract customers, and drive business growth. Invest in expert web design services to unlock the true potential of your business in the digital realm.
For more information on ADA & Equity:
For more information on website designs and developer positions: